World's First Colour Changing Contact Lens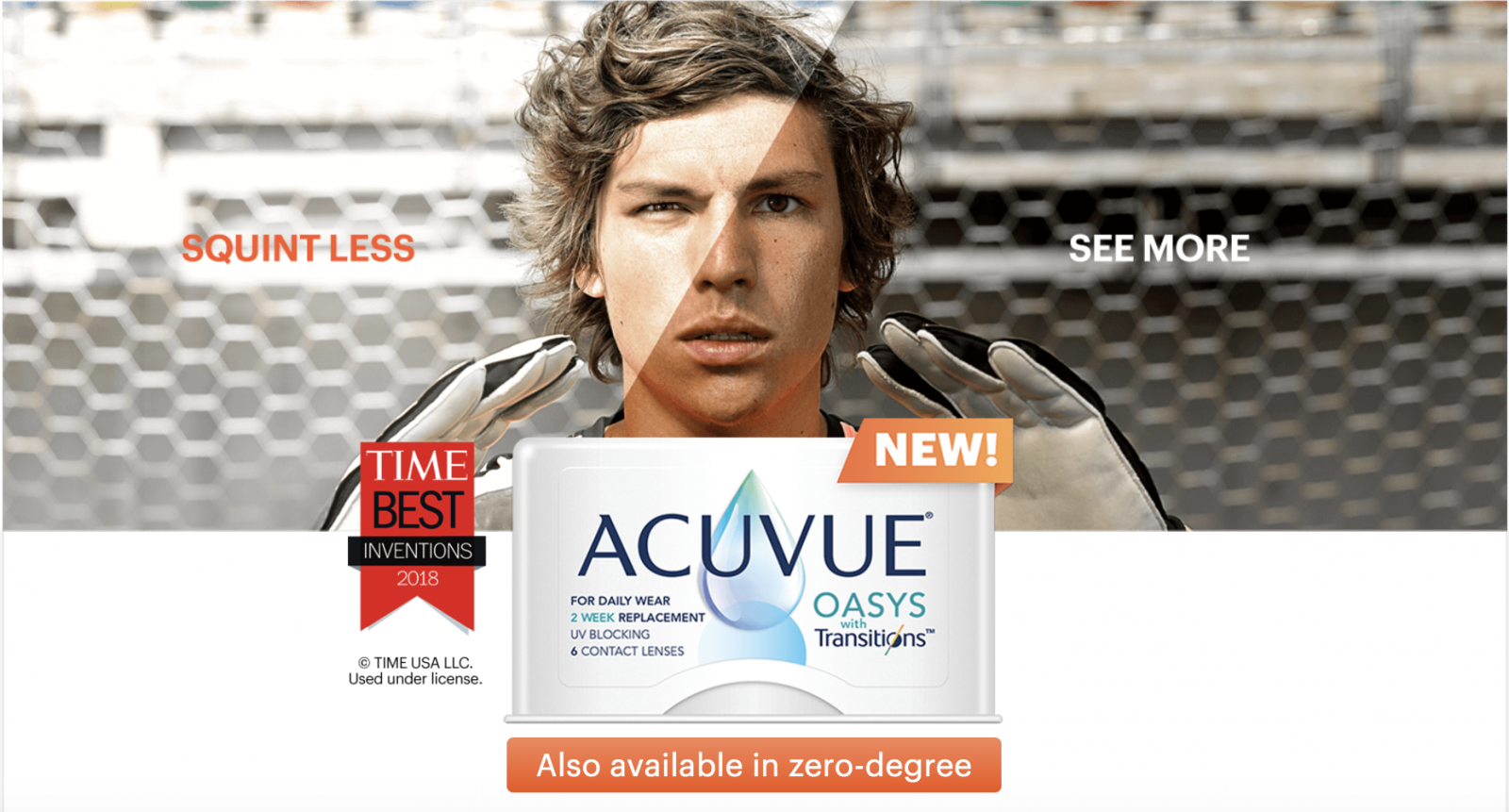 ACUVUE® OASYS with TransitionsTM is a first-of-its-kind contact lens for contact lens wearers. These lenses combine a proven ACUVUE® OASYS (senofilcon A) material with Transitions™ Light Intelligent Technology™. The result is a lens that seamlessly adapts to changing light, providing all-day, soothing vision.
Seamlessly Adapts From Indoor to Outdoor Light2
ACUVUE® OASYS with Transitions™ activates in less than a minute and quickly fades from dark to clear when going from outdoors to indoors.
Improving Patients' Vision Satisfaction
When asked about experiencing moments when bothered by light, 64% of consumers admit to being bothered by bright light daily. 94% of those who reported they were bothered by bright light daily use compensating behaviors (such as eye shading, squinting, turning off lights and turning down screen brightness) to manage it.
Hydraclear Plus technology – tear-stabilising technology helps reduce feeling of dryness from digital device use
100% oxygen delivery – clear, white, healthy eyes till end of the day
High UV protection – Class 1 UV blocker: 100% UVB, 96% UVA
Balances the amount of indoor and outdoor light entering the eye, including filtering blue light and blocking harmful UV rays
Offers superior optical precision with exceptional color contrast enhancement
Helps patients vision recover from bright light up to 5 seconds faster
Brings out the best in everything patients see by providing enhanced color contrast
Modality: Bi-weekly
Lenses/box: 6 pieces
Material: senofilcon A
Water content: 38%
Base curve: 8.4 / 8.8mm
As a new member, you immediately enjoy $20 off your first purchase of ACUVUE® Brand Contact Lenses when you download MyACUVUE™ for the first time*!
For pre-orders, please click here.