Celebrate the New Year with PURE HAPPINESS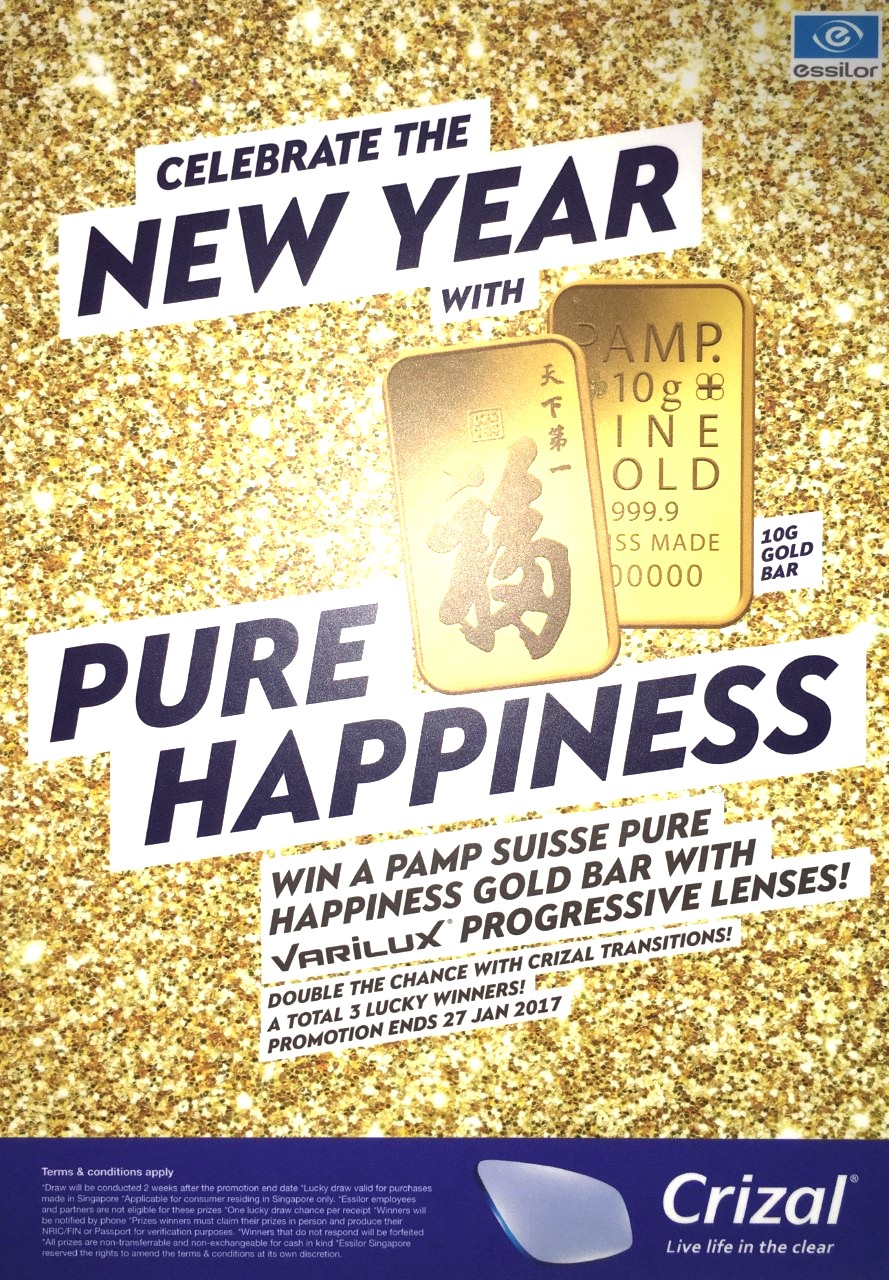 Win a Pamp Suisse Pure Happiness gold bar with Varilux Progressive lenses!
Double the chance with Crizal Transition
What is Varilux?
The very first progressive lens, invented in 1959, was a Varilux lens. Since then, Essilor has led the way in research and development, making Varilux lenses the most recognised progressive lens brand in the industry.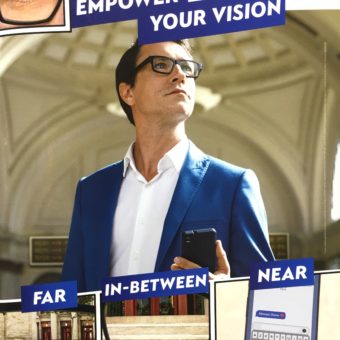 Why choose Varilux?
The first and still the leader
Today, the brand's expertise and innovation make Varilux the leading progressive lens brand in the world, with over 400 million individuals benefiting from superior vision whatever the distance and whatever the situation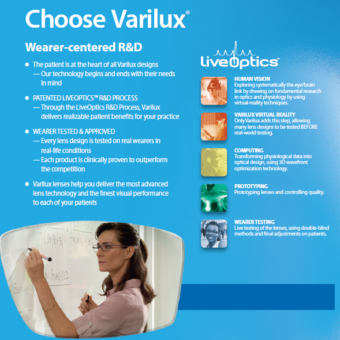 Over 400 million Varilux wearers in the world
1 progressive lens out of 2 is a Varilux
20 more customers start wearing Varilux lenses every minute of every day
500 researchers around the world
Over 1500 million euros invested in R&D each year
1500 patents and pending patents
Drop by our stores to find out more
Promotion til 27 Jan 2017