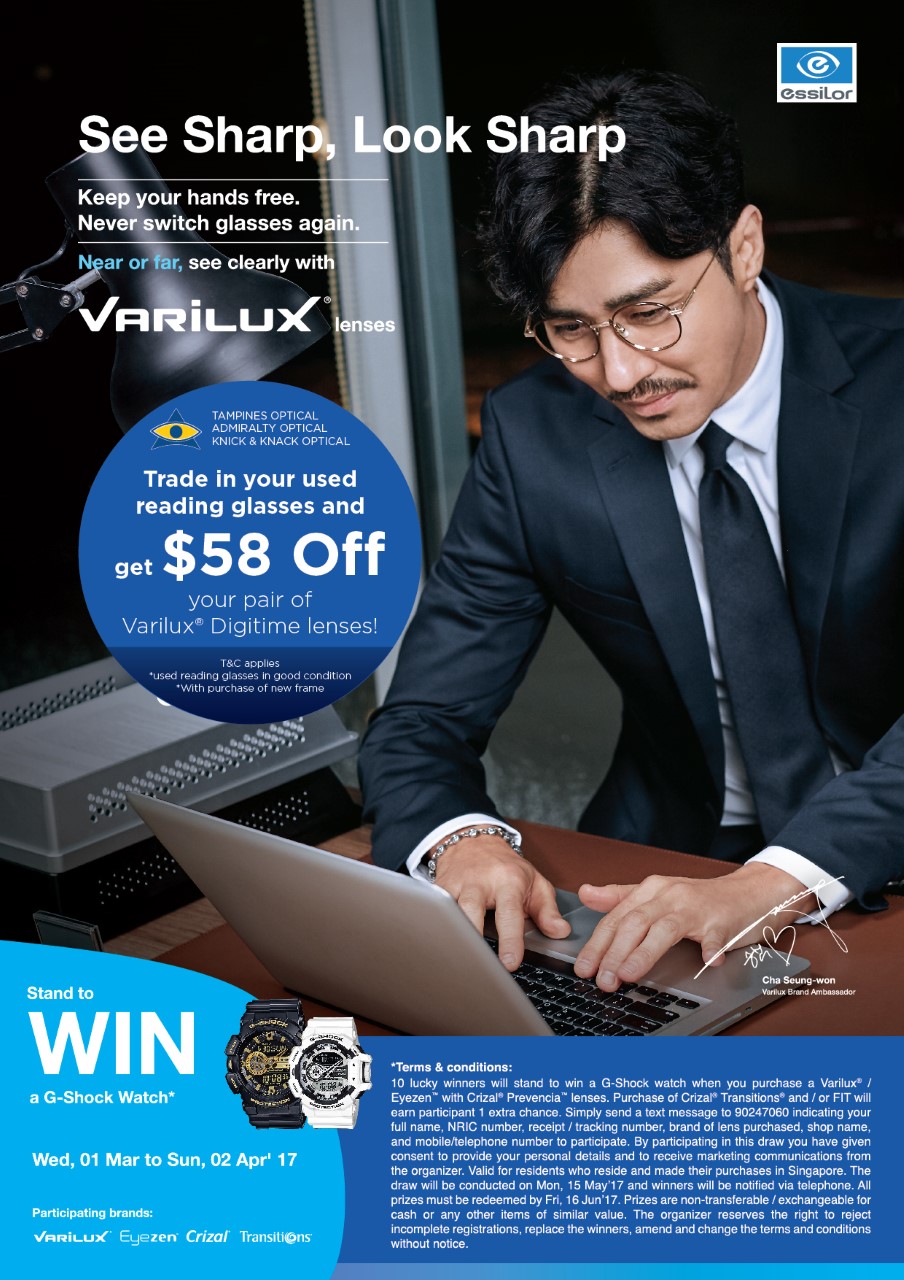 Having trouble reading word documents on your computer or on paper even with your reading glasses?
Neck or shoulder pain caused by prolonged screen reading and precision tasks?
In need of a pair of glasses with blue-light protection?
Hoping to have lenses tailored to your own visual needs?
Varilux Digitime is just the lens for you!
Varilux Digitime
In order to meet the needs of each presbyope when using digital devices and carrying out specific tasks, Essilor innovates and introduces Varilux Digitime featuring two exclusive innovations, the new ultra near vision zone and screen distance personalization for:
– Relaxed eyes while reading small characters on your smartphone
– Natural posture in front of your computer
– Large and comfortable fields of vision which provides natural full coverage of the screen
Even if Varilux Digitime lenses are ergonomically designed for digital device usage, they are also well suited for other near and intermediate activities such as sewing, reading, cooking, and precision tasks. They cannot be used for activities requiring clear far vision such as driving.

You can request your Varilux Digitime to be customized to your own visual needs!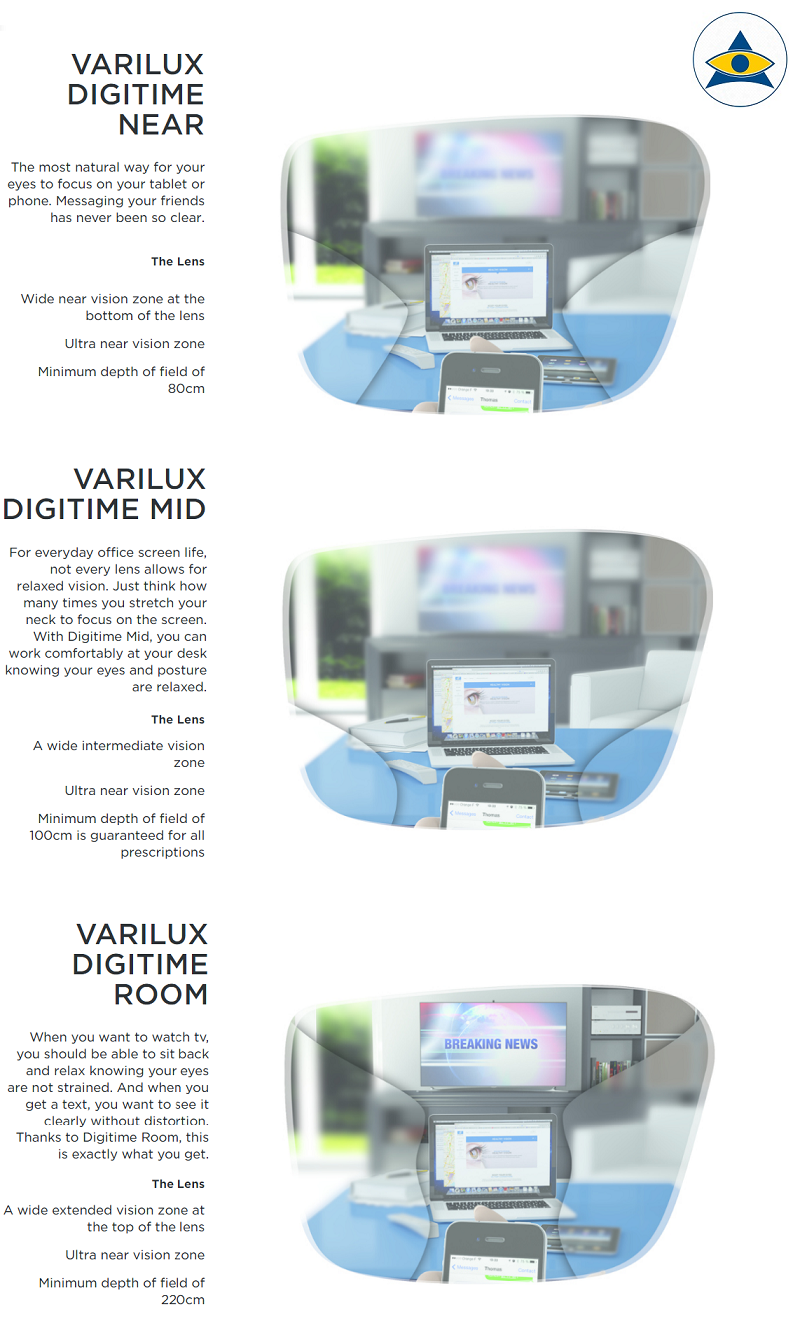 To top it off, in order to help you ease your conversion to Varilux Digitime lenses, we will be offering a $58 discount when you trade in your old reading glasses*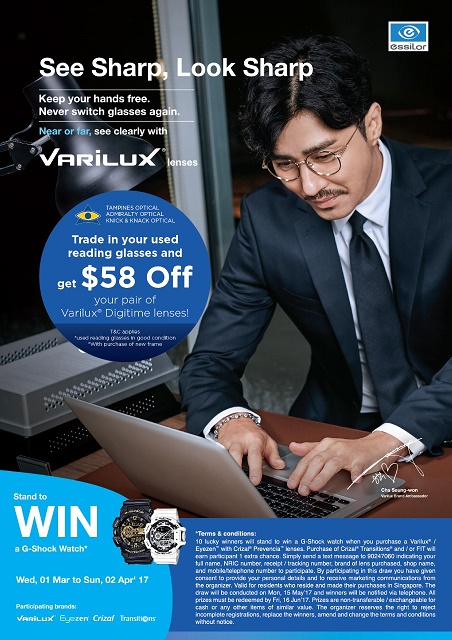 Stand a chance to win a G-Shock Watch when you purchase Varilux (Transition/Prevencia), Varilux Digitime or Eyezen lenses*
*Terms & conditions apply
For more information, visit our stores today!
Promotion til 30 April 2017